Instagram is now the ultimate treasure trove of holiday home inspiration. A recent study found that two-fifths of millennials choose a travel spot based on its Instagrammability, and this obsession with appearances is driving demand for picturesque places.
But Instagram has become so much more than a collection of pretty photos; it's experiential and all about moments and spaces on a relatable human level – let people in to how you're living in your holiday home.
Whether you're tracking your home renovations, sharing your interior style, celebrating your holiday home or simply looking to draw in the likes, we've got you covered. Here's our selection of Instagrammable chalets currently on the market through Knight Frank (filter optional):
Colorado, USA
An Instagram home essential: perfect lighting. With soaring ceilings and an aesthetic reminiscent of an national park lodge, just looking at this Colorado luxury log home is relaxing. Soft furnishings, plush cushions and hard wood floors alongside multiple fireplaces make for the perfect snapshot set-up.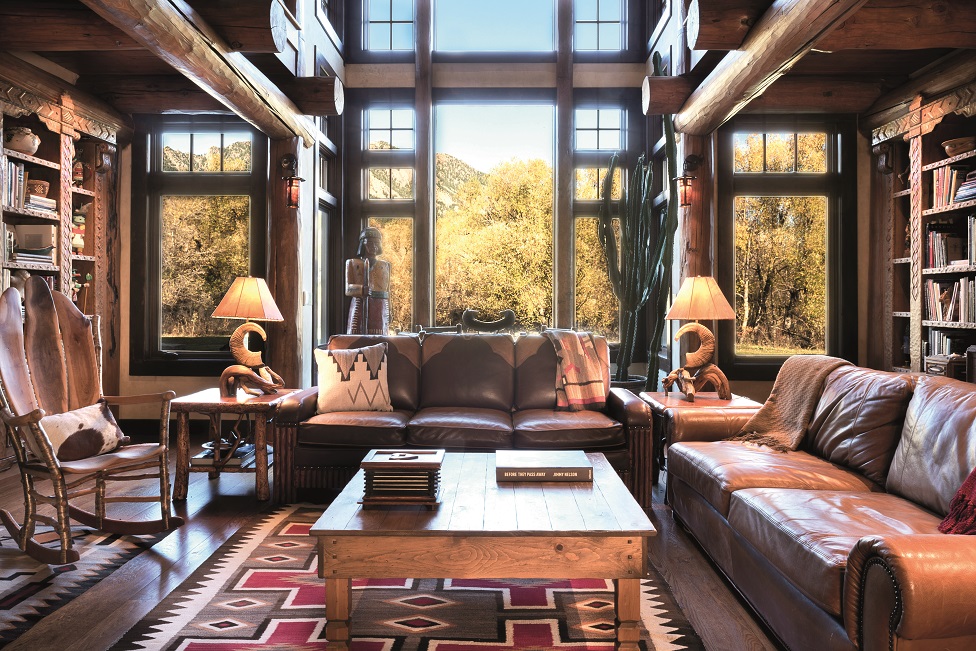 Show off your cosy evenings in the garden next to the soft glow of the Creekside fire pit or share the breathtaking views of the Flatirons – no filter required. With almost three million posts on Instagram with #western, the exposed brick meets log cabin interior with cowhide throws and rocking chairs will have you producing Insta-worthy posts in no time.
Meribel, France
Located at the entrance of Meribel Village, this chalet's mix of covetable decors and impressively grand exteriors will have you reaching for your phone again and again.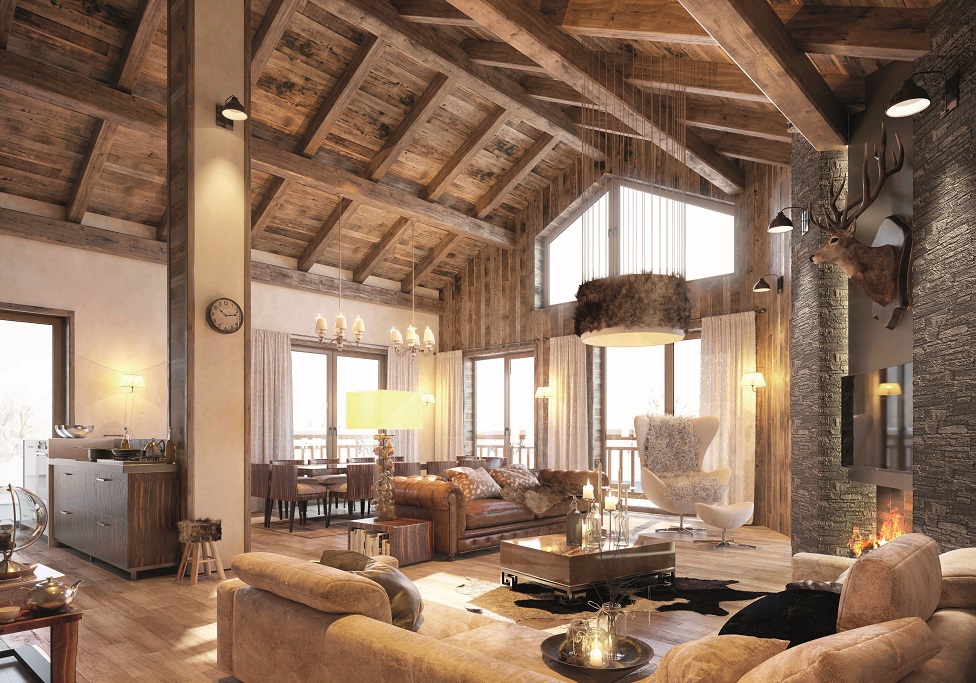 The property combines snug traditional mountain decoration with high statement ceilings and views of the surrounding slopes. If that's not enough content for your followers, a steam room and indoor Jacuzzi await for some spa-inspired shots.
Villars, Switzerland
Carefully designed to showcase the region's finest materials, this Swiss chalet has a stylish alpine design with fresh contemporary living throughout. Large sun-filled balconies back dropped by sweeping mountain panoramas make for the perfect place to relax (and capture on camera), day or night.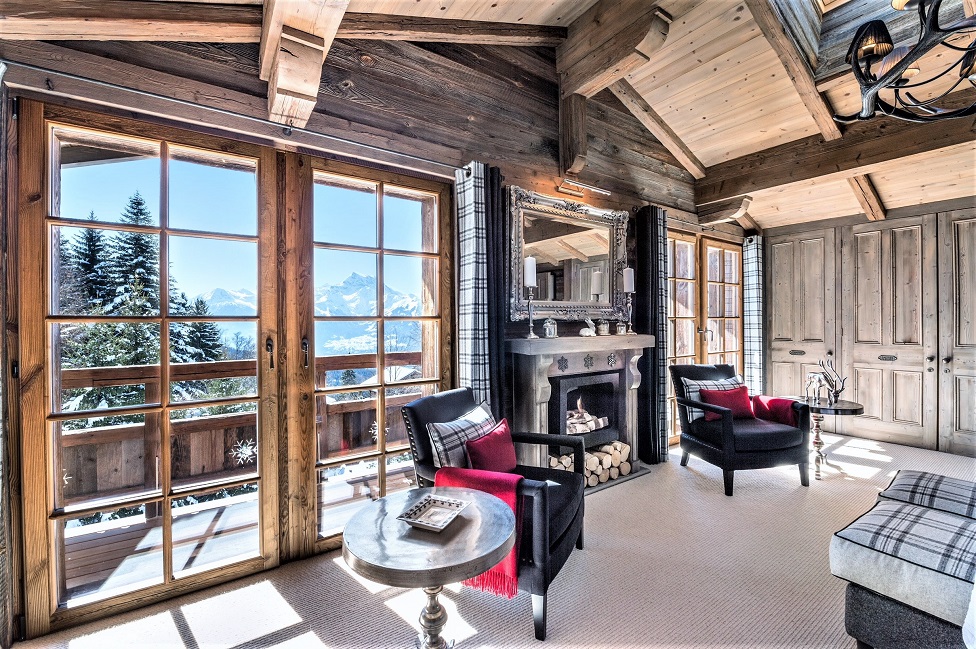 Unlike the many seasonal resorts, Villars is fully operational throughout the year, so Instagram opportunities are endless, whether you're hitting the slopes, going horse riding or boating on the lake. Or, for something a bit more intimate, set up a party in the private wooded garden, complete with twinkling fairy lights, petal strewn tables, decadent punch bowls and awe-inspiring food. The ultimate #instaworthy set up.
St-Luc, Switzerland
Hidden spots in this sunlight flooded chalet in St- Luc offer a plethora of image opportunities – from the insulated attic tucked away under a trapdoor, to the carnotzet in the first annex with an outdoor pizza oven and wine cellar and the hammam and massage room of the second annex.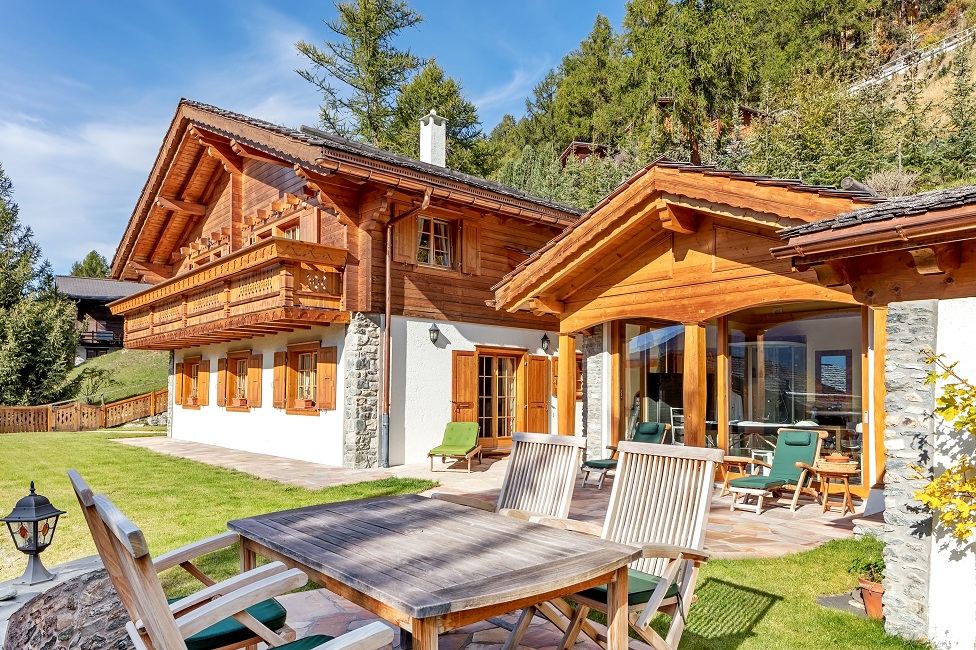 Classic Swiss décor gives an effortlessly eclectic and retro feel that makes visitors immediately feel at home, and the property's luscious green surroundings make for the perfect Instagram holiday home post backdrop.
Courchevel, France
Situated in a quiet spot with panoramic views of the surrounding mountains, this charming chalet is located in the much sought-after area of Courchevel Village.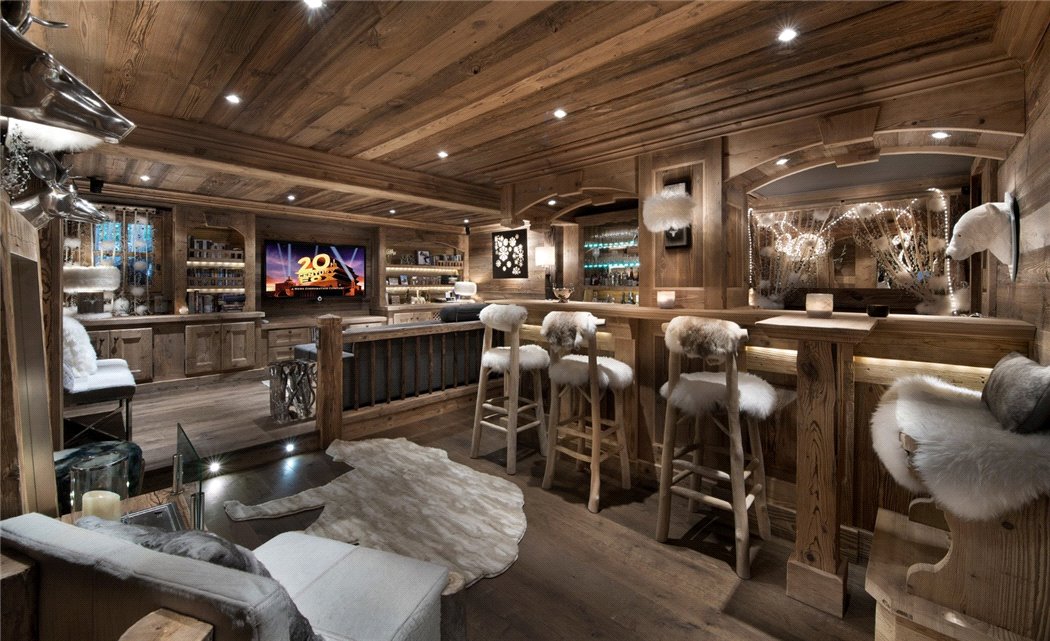 Add champagne and stargazing to the outdoor Jacuzzi for an out-of-this-world snap or, alternatively, recline in the wood-clad cinema lounge.
Take eye-catching photos of the majestic scenery from the top floor balcony, before heading inside to take advantage of the wooden open shelving – an Instagram favourite – and style it up to suit your mood. Likes guaranteed.